Our trained staff will evaluate your current telecommunications
needs and help you pick a plan that fits your lifestyle.
Main: 309-776-3211

24/7 Repair: 309-776-3214

24/7 Pay By Phone Number: 833-699-1832
After you fill out the form, one of our dedicated employees will reach out to you.
Our first objective will be to understand your service needs, then together find a plan that fits your lifestyle without breaking your budget.
Does this form mean you're required to purchase our services? Nope. Just fill out this form to get the process started, and we'll be in touch within 48 hours.
Experiencing issues, forgot your WiFi password, or need help with your service? Call our 24/7 repair line at 309-776-3214 for help right away!
Need to pay your bill? Call our 24/7 Pay By Phone number! 833-699-1832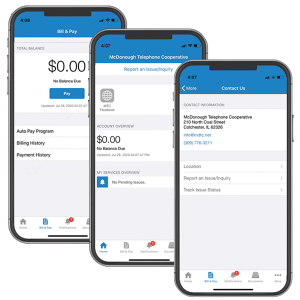 On the go and in control. Now you can manage your account like never before!
SmartHub has several features that make managing your account as easy as possible. Whether through the web, or your smartphone or tablet (Android or iOS), you'll be able to pay your bill, contact customer service and get the latest news.
View your current bill & bill history
Make Payments
Sign up for Auto-Pay
See important notices
Sign up for company notices
Report troubles
and more!
Download our app for free on the App Store or visit our website:
mdtc.smarthub.coop
Fiber Conversion Progress
MTC continues to work on converting all of the copper cable in the Cooperative exchanges over to Fiber To The Home facilities. To date, four of our 12 exchanges are fully converted to fiber, with three more partially converted and an additional four in construction. Our goal is to have all of our cooperative members converted to fiber by the end of 2023. 
We know this is a big task, but our employees are working very hard to make sure this happens! 
Blue: McDonough Telephone Fiber To The Home
Tennessee, Colusa, Blandinsville, Good Hope, Sciota, Lomax, Bardolph (Rural), Colchester (Rural), Adair (Rural), Industry, Swan Creek, Littleton
Orange: Currently Under Construction for Fiber To The Home
Smithshire, Colchester (In Town), Raritan, Bardolph (In Town), Adair (In Town)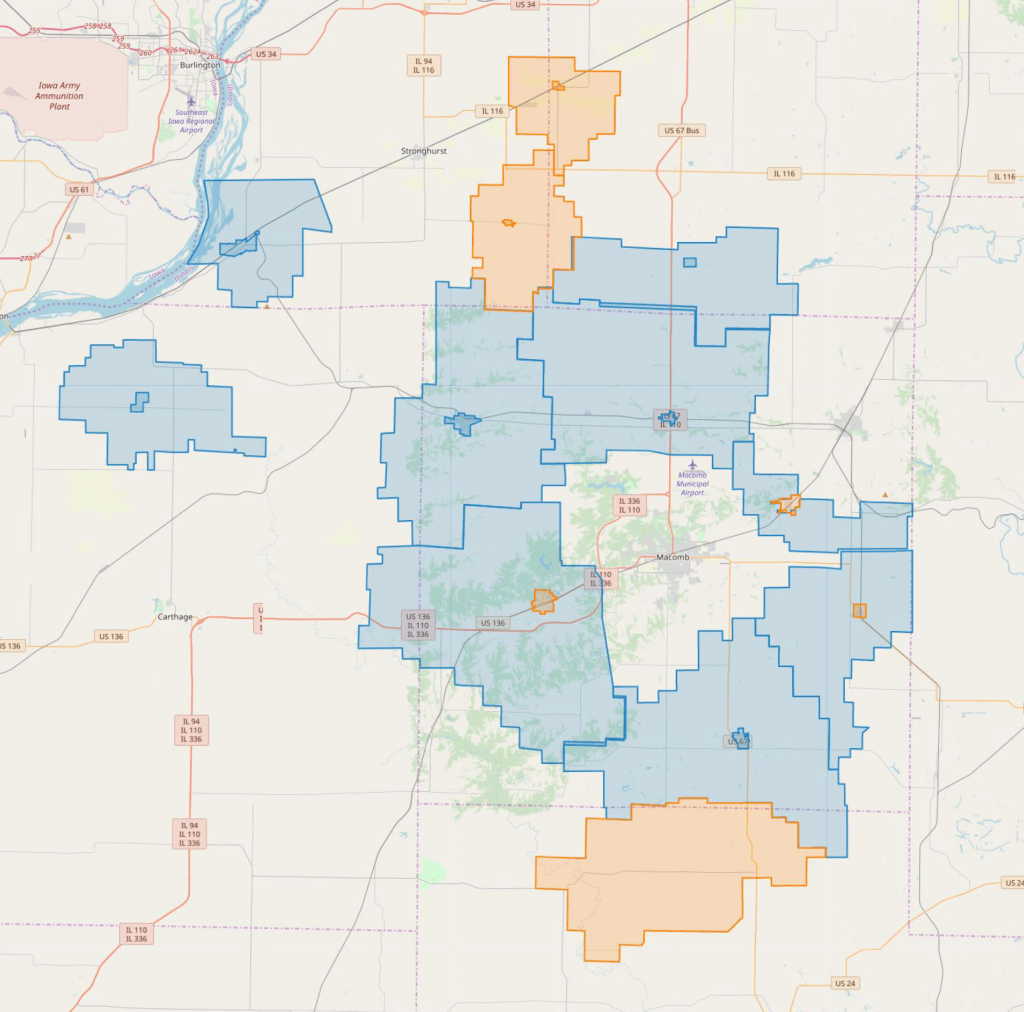 We take local to
a new level
With our central office located in Colchester, Illinois, we make ourselves accessible to our members. Less commute time paired with real people at the other end of the phone line ready to help whenever you need it makes your life easier. Just the way it should be.
Visit us at our home office

8AM-5PM
Monday-Friday