Are you ready for lightning-fast Internet?
Enter your address below to see if you're in one of MTC's Fiber areas!
Manage your MTC Account with SmartHub®
MTC offers an easy and secure way to view your account and pay your bill—anytime, anywhere! SmartHub lets you manage your customer account online or with your mobile device. Creating a SmartHub account takes less than three minutes, and it's free. 
Enter your information, select us as your provider, and you're ready to start using SmartHub!®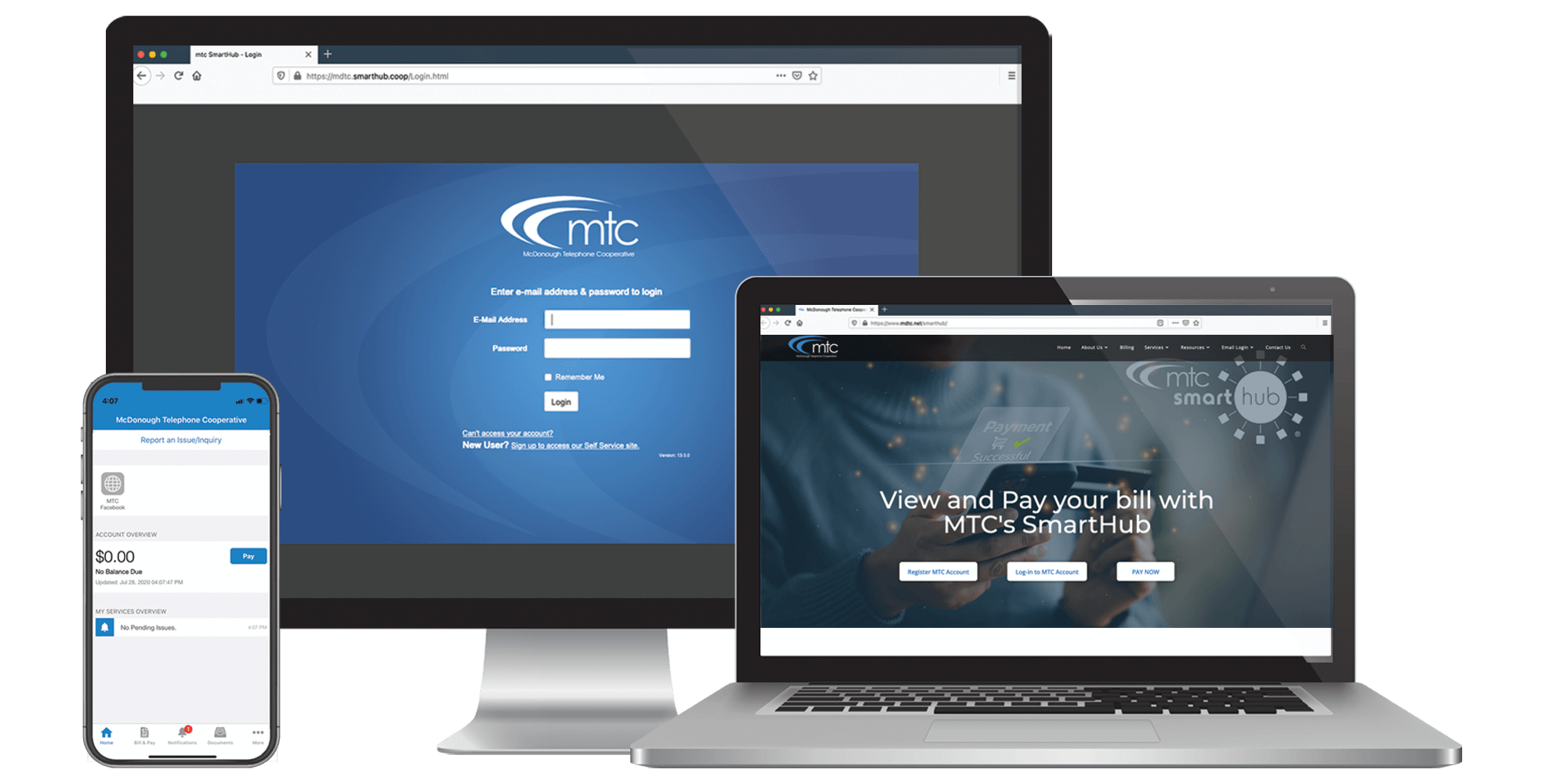 210 N Coal St., Colchester, IL
Incorporated in 1951, McDonough Telephone Cooperative set about helping rural west central Illinois families gain access to reliable telephone service. With an unwavering focus on community advancement, McDonough Telephone has grown from 500 initial members to more than 2,600 members, all while still holding true to the promise of providing state-of-the-art telecommunications services to anyone who becomes a member. Because at MTC, we believe that everyone should have access to reliable telephone and internet services.
Our responsibility to our members goes beyond providing good services at good prices. The cooperative and our employees participate in and support the communities we serve by donating time, money and services to help these areas grow and prosper. Over the last 70 years, MTC and our customers have built something beautiful together: a connected community.
Have a fiber optic connection with the lightning fast upload and download speeds you need.
Choose between a traditional phone line, or a VoIP (Voice Over IP) phone for a reliable connection.
Get a high quality, smart router that reports connection issues for faster troubleshooting and less down time.
We believe that everyone should have access to reliable, affordable internet and telephone services. Learn how our services would be right for your home or business, and say hello to the future of connection.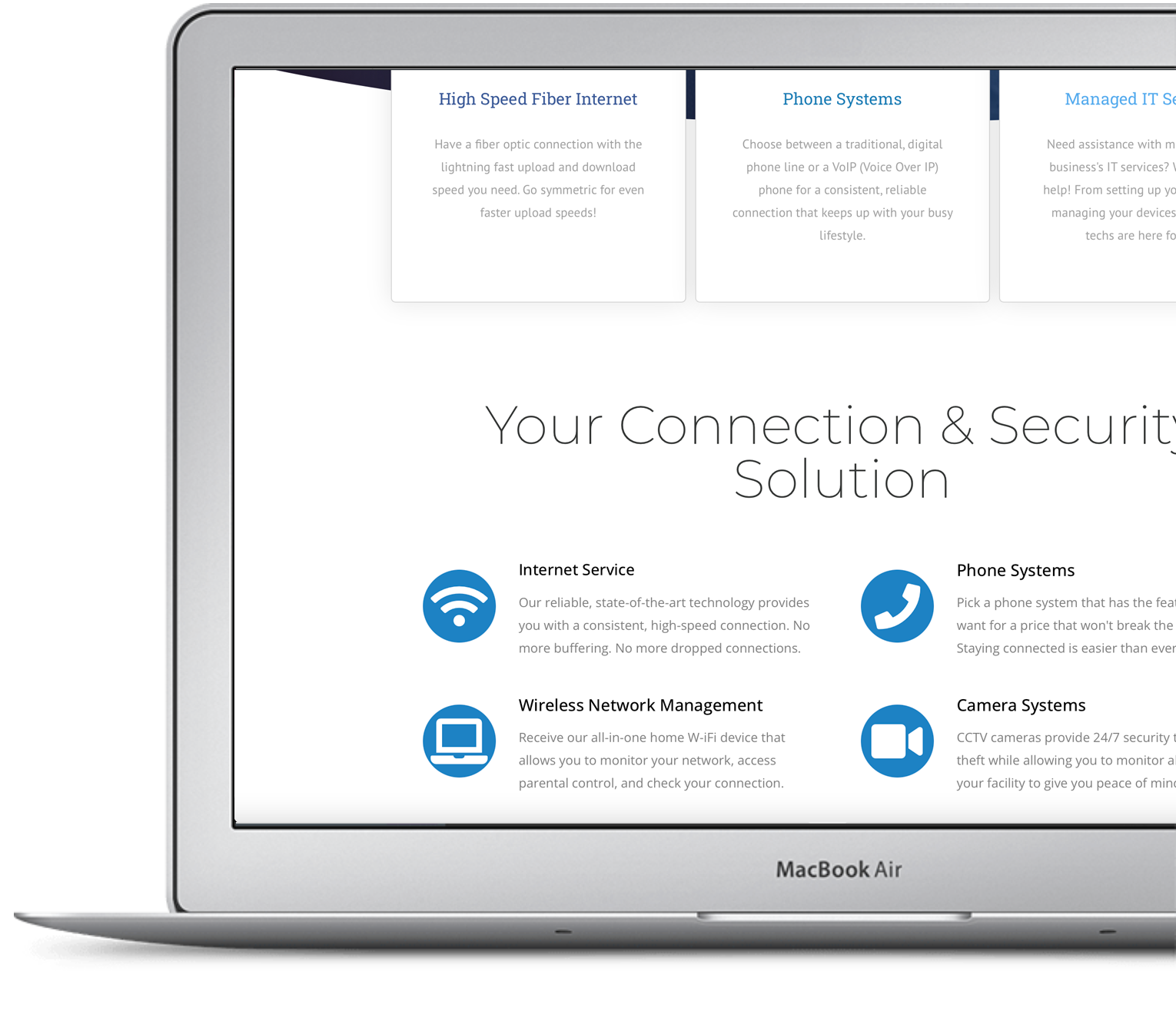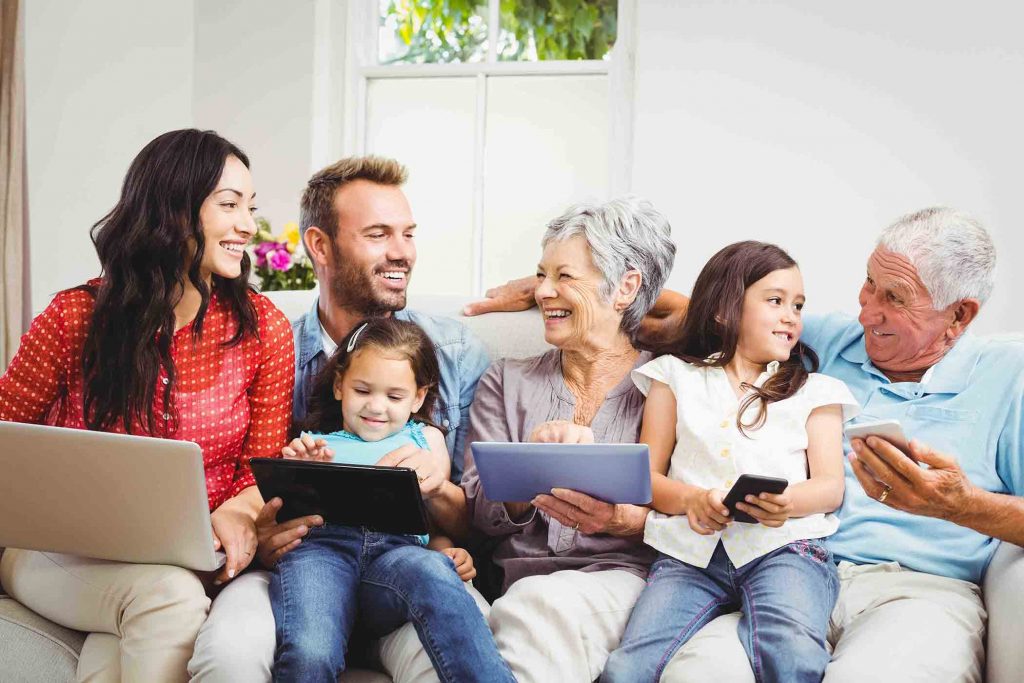 Ready to sign up for our services? Get help by phone, email, or at our home office in Colchester, IL. We will help you find the best service for you, guaranteed. 
Don't just take our word for it...
See what our customers have to say
We have MTC fiber and have never had better customer service or better internet speed. Stopped into the office to get everything set up and the office staff was very professional. Then at home, I was having trouble getting everything set up, so I called the office and was able to speak to a service person and got everything fixed in under 5 minutes. So happy to be with a local company that knows what customer service is.
"Having a fiber connection has changed the way we use technology. We don't have to wait for our internet connection to reset every hour; my wife can watch Chopped in one room while I watch Blue Bloods in the other, and neither of us will have a connection issue. We're so glad we made the switch."
None of our success would be possible if it were not for the dedicated and talented employees who work hard every day to provide our members with the best service possible. 
-Jay Griswold, CEO & President