A community focused cooperative where you'll love to work. From IT service to construction to customer service, we have something for everyone.
At MTC, we build what matters—connected communities. Through unwavering dependability fueled by shared expectations, MTC's goal is to form an enduring and trustworthy relationship between you and the technology that connects you to the rest of the world.
At McDonough Telephone and MTC Communications, we strive to provide our members and communities with state-of-the-art technologies coupled with exceptional customer service. Every single MTC employee moves our company forward. Together we create sustainable, world-changing solutions that impact lives. Join our team and help build a better world.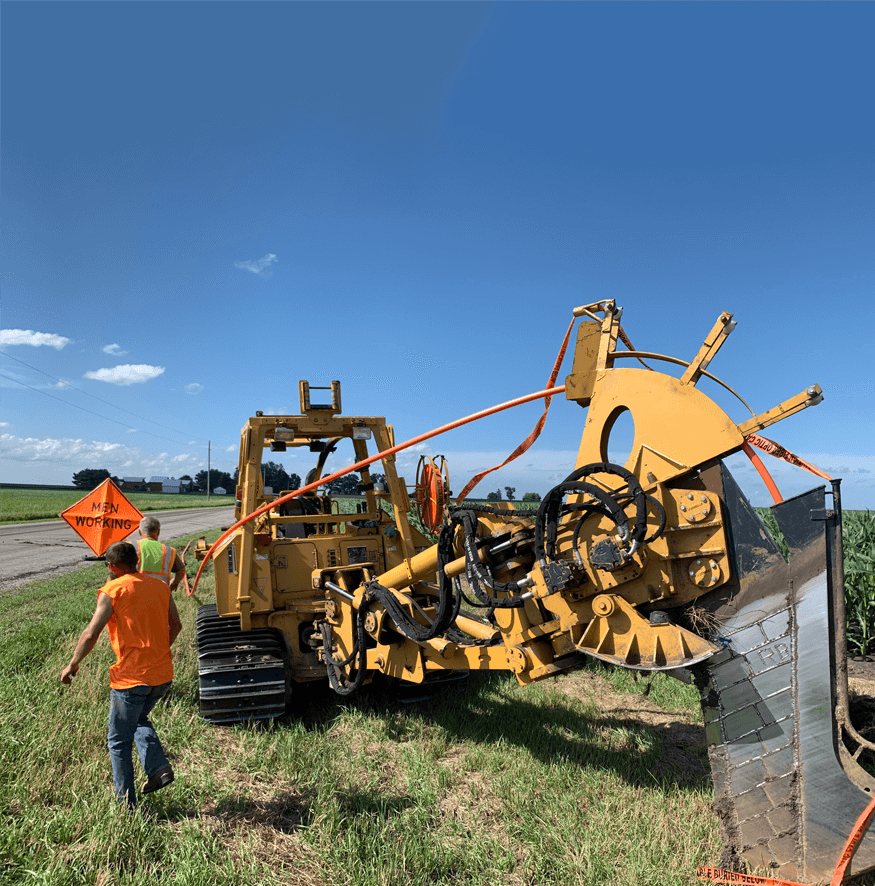 Being part of a cooperative means being part of your community. From our employees to our managers, our staff know and care about our community members, and it shows.
 Join our team and help us continue to improve our community!
At MTC, you can learn on the job from other employees with years of experience and training to make your career. Email résumés to: jobs@mdtc.net
Our employees are part of our community, and we're focused on helping our community grow. Learn about how we came together to build our network.
Everyone has a story; we'd love to share ours. We're proud of our history and where we've come from to get to where we are now.
We're Connecting our Communities
There's more to working at MTC than just the work itself. We hire smart, friendly people and it shows in our culture. Our responsibility to our members goes beyond providing good services at good prices—we're part of the community. From banding together to provide phone service to our surrounding towns to deploying Fiber To The Home services, we've always put our community first.
Now, our goal is to expand into our surrounding communities to meet the needs of our rural neighbors. Rural consumers depend on their broadband connection for online transactions, connectivity, e-services and more, which drive the U.S. economy. 
We work hard to provide value-based telecommunications services that improve the quality of life for our members and keep them connected. Join our team to learn more about how we are changing our communities through reliable broadband.
We don't have any active openings right now, but we're always willing to receive resumes. 
We're actively looking for an IT Specialist, an Install/Repair Tech, a Regulatory Affairs Manager, and a Regulatory Specialist! Know of anyone who enjoys working with technology and network equipment? We'd love to meet them!
Guide to Careers in Rural Telecommunications
Access to affordable, high-quality broadband has never been more important, particularly for rural communities across the country. To deliver that service, we are seeing tremendous growth in the telecommunications industry. As such, the Foundation for Rural Service (FRS) has created this booklet to show the job opportunities in your rural telecommunications company.
These positions are not from a specific company and titles vary from company to company, but the job titles and descriptions provide an idea of the various roles at a rural telecommunications company.
Click the button below to access the FRS' Guide to Careers in Rural Telecommunications: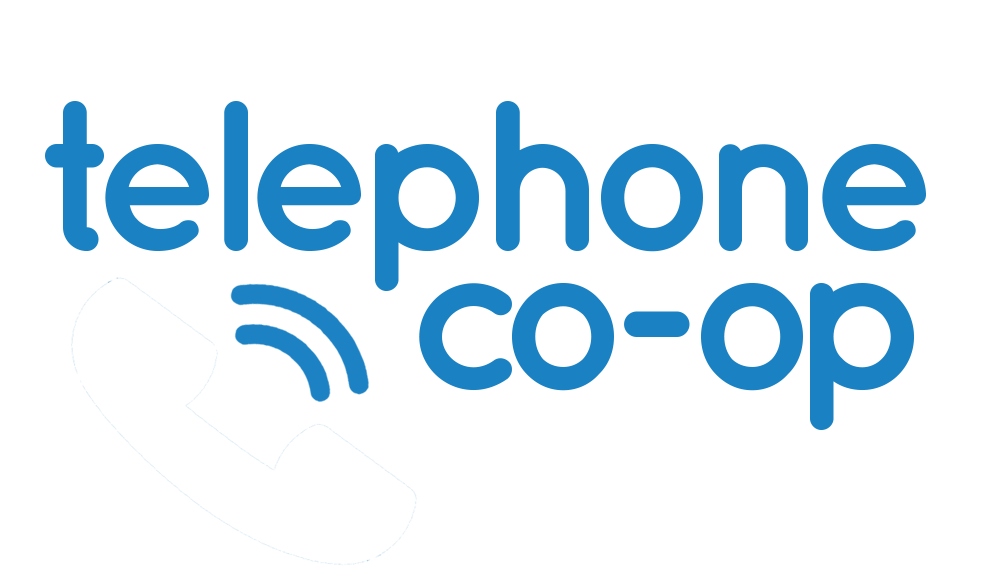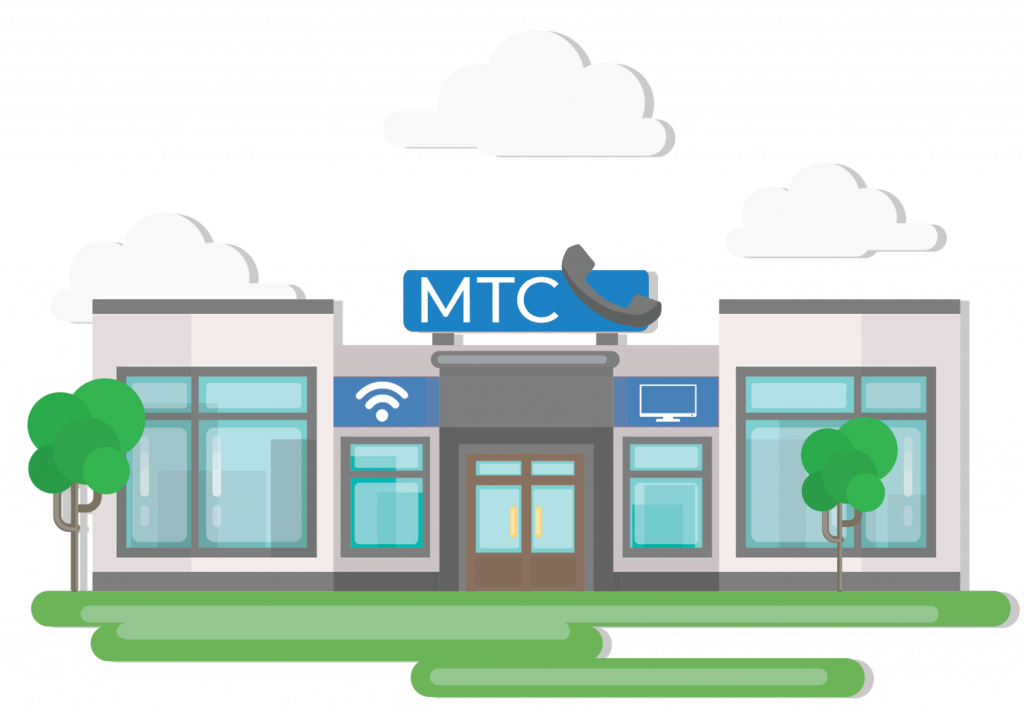 Co-op Services & Territories
The principle task of the telephone co-op is to supply its members with reliable phone service. However, as the needs of the community have changed since 1951, the services of the co-op have changed as well.

MTC moved into the Telecommunications industry in the 90s, and now is one of the largest fiber providers to the Midwest Illinois region.
To meet the needs of communities surrounding the McDonough Telephone service areas, we started a sister company (known as a CLEC): MTC Communications.
MTC Communications can provide service to other communities outside of the boundaries of McDonough Telephone's service territories.
Anyone who buys services from MTC is a member; all members share ownership of the service and have a voice in its operation (each member has one vote).
Directors of the co-op are consumers of the service who generally serve without pay (except for a per diem).
The board hires the Manager; The Manger hires the employees.
The co-op is owned by the consumers who buy its services and thus is responsive to the needs and wants of their community.
If the co-op collects more money than it needs to operate, it reinvests that money into the system. Eventually, those margins are refunded in the form of capital credits.
As a cooperative, our goal is to provide value-based telecommunications services that improve the lives of our members and the communities we serve.
Our ILEC FIBER 
Service Areas
MTC Finished deploying FIBER OPTIC to all of its McDonough Telephone service ares in October of 2022. This FIBER conversion finished a whole year ahead of schedule with the help of MTC's dedicated team.
McDonough Telephone started building FIBER to its ILEC areas in the mid 2010s, and now has a 100% ALL-FIBER optic infrastructure that allows members to get and stay connected with reliable, lightning-fast internet.
Now, McDonough Telephone's subsidiary, MTC Communications, is building fiber int eh surrounding areas to connect neighboring communities with reliable internet.
Blue: McDonough Telephone Fiber To The Home
Adair, Bardolph, Blandinsville, Tennessee, Colusa, Colchester, Good Hope, Sciota, Lomax, Industry, Littleton, Raritan, Smithshire, Swan Creek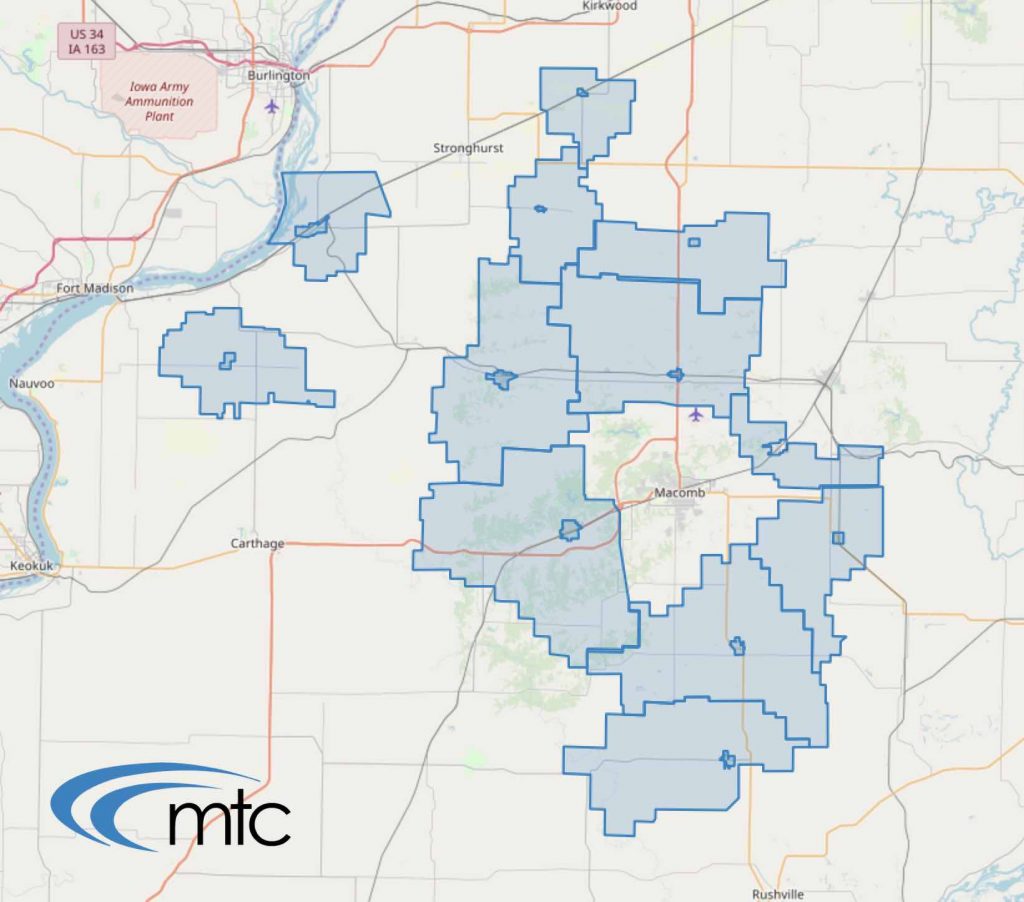 With our central office located in Colchester, Illinois, we make ourselves accessible to our members.
Have questions on our job openings? Contact us:
McDonough Telephone is an equal opportunity employer.