A community focused cooperative where you'll love to work. From IT service to construction to customer service, we have something for everyone.
At MTC, we build what matters—connected communities. Through unwavering dependability fueled by shared expectations, MTC's goal is to form an enduring and trustworthy relationship between you and the technology that connects you to the rest of the world.
At McDonough Telephone and MTC Communications, we strive to provide our members and communities with state-of-the-art technologies coupled with exceptional customer service. Every single MTC employee moves our company forward. Together we create sustainable, world-changing solutions that impact lives. Join our team and help build a better world.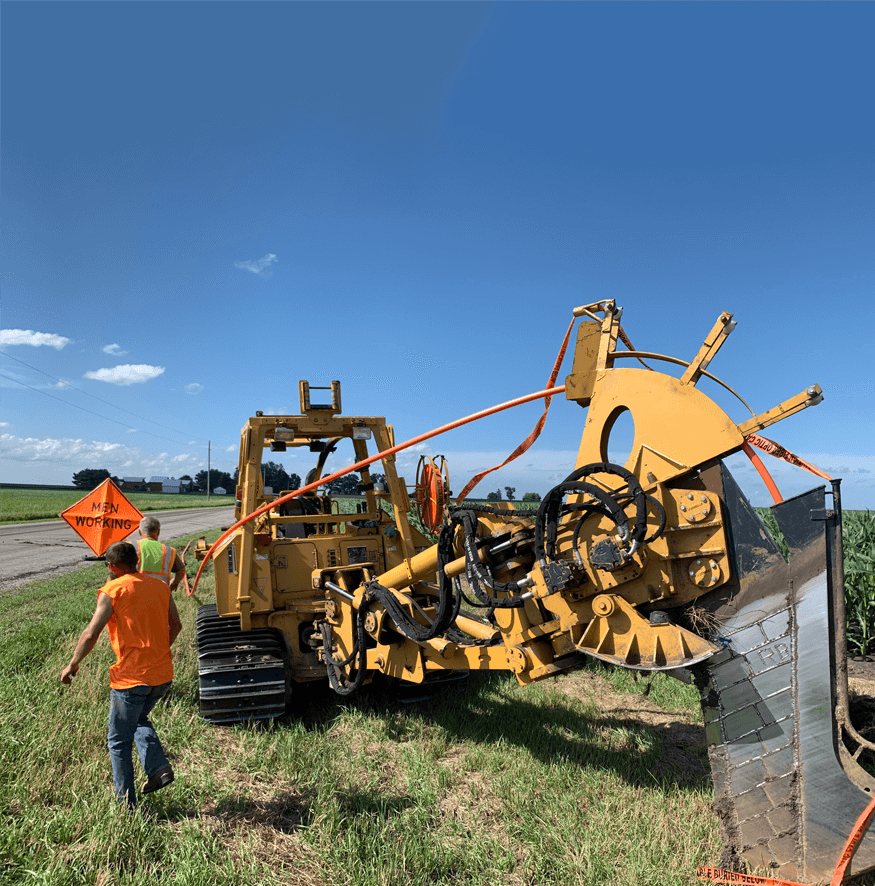 Being part of a cooperative means being part of your community. From our employees to our managers, our staff know and care about our community members, and it shows.
 Join our team and help us continue to improve our community!
At MTC, you can learn on the job from other employees with years of experience and training to make your career. Email résumés to: jobs@mdtc.net
Our employees are part of our community, and we're focused on helping our community grow. Learn about how we came together to build our network.
Everyone has a story; we'd love to share ours. We're proud of our history and where we've come from to get to where we are now.
We're Connecting our Communities
There's more to working at MTC than just the work itself. We hire smart, friendly people and it shows in our culture. Our responsibility to our members goes beyond providing good services at good prices—we're part of the community. From banding together to provide phone service to our surrounding towns to deploying Fiber To The Home services, we've always put our community first.
Now, our goal is to expand into our surrounding communities to meet the needs of our rural neighbors. Rural consumers depend on their broadband connection for online transactions, connectivity, e-services and more, which drive the U.S. economy. 
We work hard to provide value-based telecommunications services that improve the quality of life for our members and keep them connected. Join our team to learn more about how we are changing our communities through reliable broadband.
We don't have any active openings right now, but we're always willing to receive resumes. 
We're actively looking for a Network Specialist! Know of anyone who enjoys working with network equipment and problem solving? We'd love to meet them!
Duties & Responsibilities:
Install, maintain and troubleshoot network equipment – route/switch equipment, transport equipment, DHCP servers, DNS servers and voice switching equipment
Availability for on-call rotation, maintenance window and emergency outages
Assist in the installation, servicing, and removal of CO facilities.
Repair and maintain office power supply equipment including rectifiers, generators, ringing machines, and distribution panels and fuses.
Test, maintain, and evaluate performance of the following equipment: customer line, switching gear, trunks leaving and entering CO, and billing and traffic metering equipment.
Maintenance routine equipment and central offices – following schedule established by the Network Operations Supervisor.
Tie cross-connections to establish, modify, or terminate service and coordinate with connecting companies when establishing, maintaining, and removing special circuits.
Perform acceptance testing and related duties of manufacturer-installed CO equipment.
Perform emergency repairs as required.
Check the quality of toll, EAS, special circuits, and other carrier facilities.
Perform call screening and routing translation additions and/or changes required to accommodate network, feature, and trunking changes.
Comply with all industry standards, safety rules and regulations, and company policies.
Process new installation service orders with 24 hours of receipt.
Process service change orders within 2 hours of receipt.
Maintain accurate subscriber records in OSS/BSS and updated ancillary documentation
Prepare quarterly reports on subscriber services for reconciliation purposes.
Perform physical inventory on network equipment at the end of each quarter.
Knowledge & Experience:
Knowledge and skills usually acquired through an associate's degree in telecommunications or electronics.
Two years related experience and/or training.
Computer literacy including a working knowledge of Microsoft Office products.
Knowledge of transport systems – Calix C7, Calix E7 and Tellabs UMC1000
Knowledge of digital CO and remote switching equipment, test gear, and associated material.
Working knowledge of Ethernet & TDM transport/switching protocols and voice transport/switching protocols
Understanding of DNS and DHCP server configuration and maintenance
Understanding of schematics, blueprints, and circuit diagrams and their application to CO design.
Familiarity with regulatory and industry standards and specifications.
Skills, Abilities, Qualifications or Expectations:
Ability to interpret documents such as safety rules, operating and maintenance instructions, and procedure manuals.   
Ability to apply common sense understanding to carry out instructions from written, oral, or diagram form. 
Must be able to respond to on-call or emergency maintenance situations.
Must possess and maintain a valid driver's license.
Available to work after hours and weekends as required.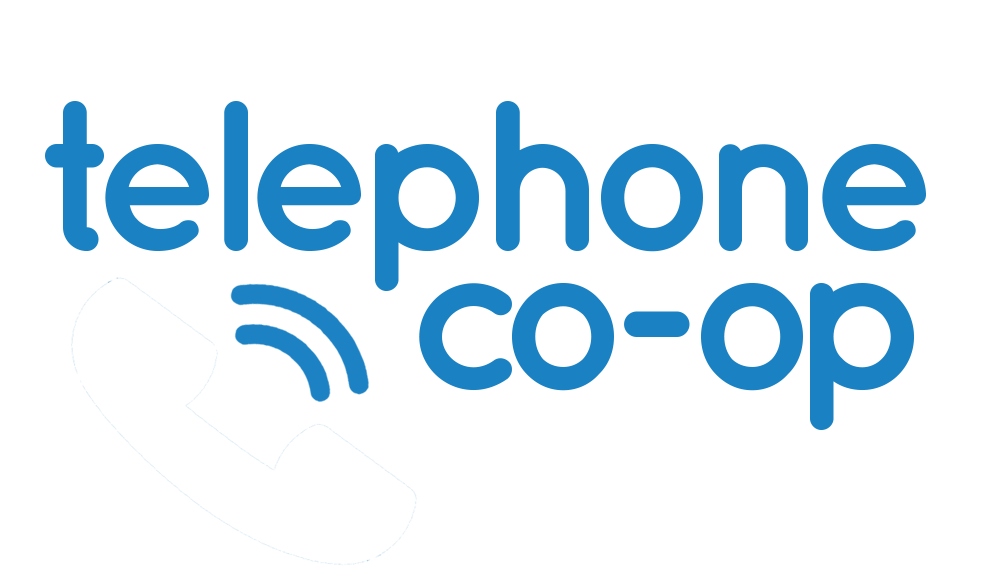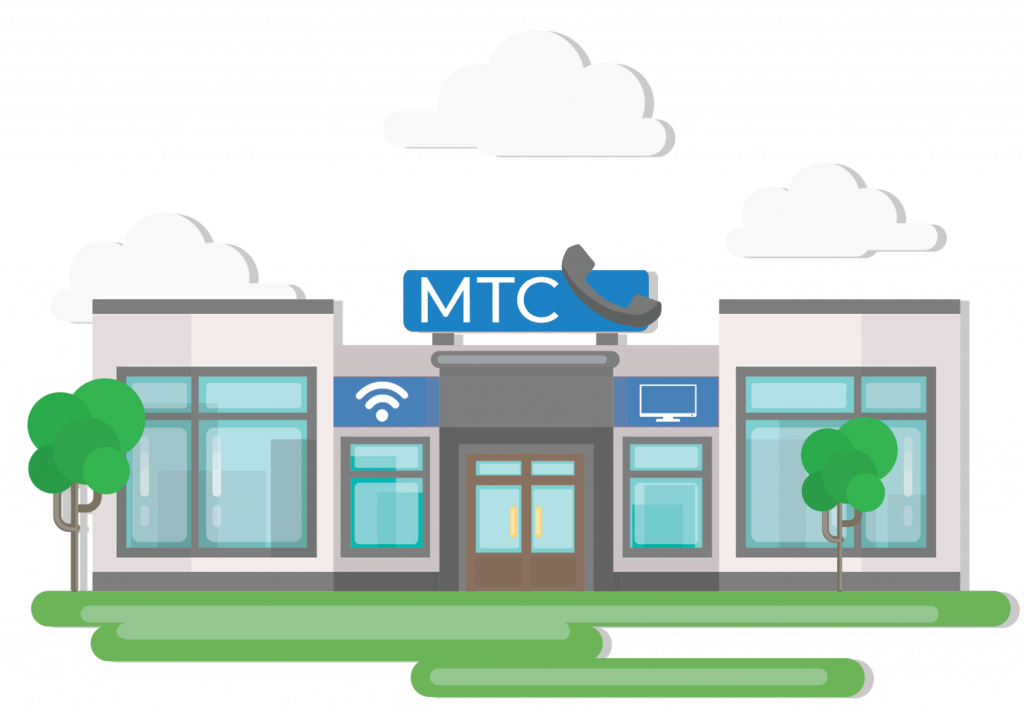 Co-op Services & Territories
The principle task of the telephone co-op is to supply its members with reliable phone service. However, as the needs of the community have changed since 1951, the services of the co-op have changed as well.

MTC moved into the Telecommunications industry in the 90s, and now is one of the largest fiber providers to the Midwest Illinois region.
To meet the needs of communities surrounding the McDonough Telephone service areas, we started a sister company (known as a CLEC): MTC Communications.
MTC Communications can provide service to other communities outside of the boundaries of McDonough Telephone's service territories.
Anyone who buys services from MTC is a member; all members share ownership of the service and have a voice in its operation (each member has one vote).
Directors of the co-op are consumers of the service who generally serve without pay (except for a per diem).
The board hires the Manager; The Manger hires the employees.
The co-op is owned by the consumers who buy its services and thus is responsive to the needs and wants of their community.
If the co-op collects more money than it needs to operate, it reinvests that money into the system. Eventually, those margins are refunded in the form of capital credits.
As a cooperative, our goal is to provide value-based telecommunications services that improve the lives of our members and the communities we serve.
Our ILEC Service Areas &
Fiber Conversion Progress
MTC continues to work on converting all of the copper cable in the Cooperative exchanges over to Fiber To The Home facilities. To date, four of our 12 exchanges are fully converted to fiber, with three more partially converted and an additional four in construction. Our goal is to have all of our cooperative members converted to fiber by the end of 2023. 
We know this is a big task, but our employees are working very hard to make sure this happens! 
Blue: McDonough Telephone Fiber To The Home
Tennessee, Colusa, Blandinsville, Good Hope, Sciota, Lomax, Bardolph (Rural), Colchester (Rural), Adair (Rural), Industry
Orange: Currently Under Construction for Fiber To The Home
Swan Creek, Smithshire, Colchester (In Town), Littleton, Raritan, Bardolph (In Town), Adair (In Town)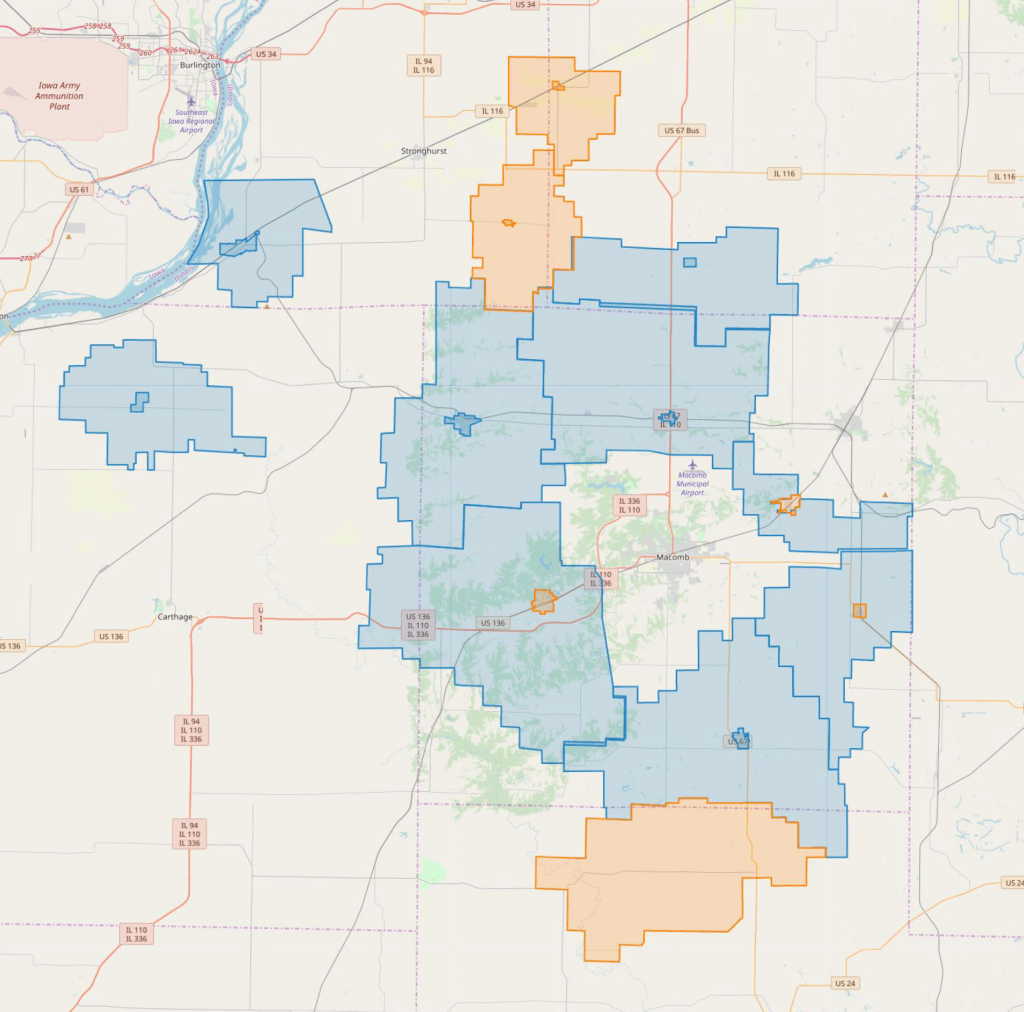 With our central office located in Colchester, Illinois, we make ourselves accessible to our members.
Have questions on our job openings? Contact us:
McDonough Telephone is an equal opportunity employer.