Not sure how to use SmartHub? We're here to help!
Whether you're new to MTC or you've been a customer for as long as you can remember, SmartHub has something for you! SmartHub is MTC's new account management tool that allows customers to manage and access their customer account in new and convenient ways.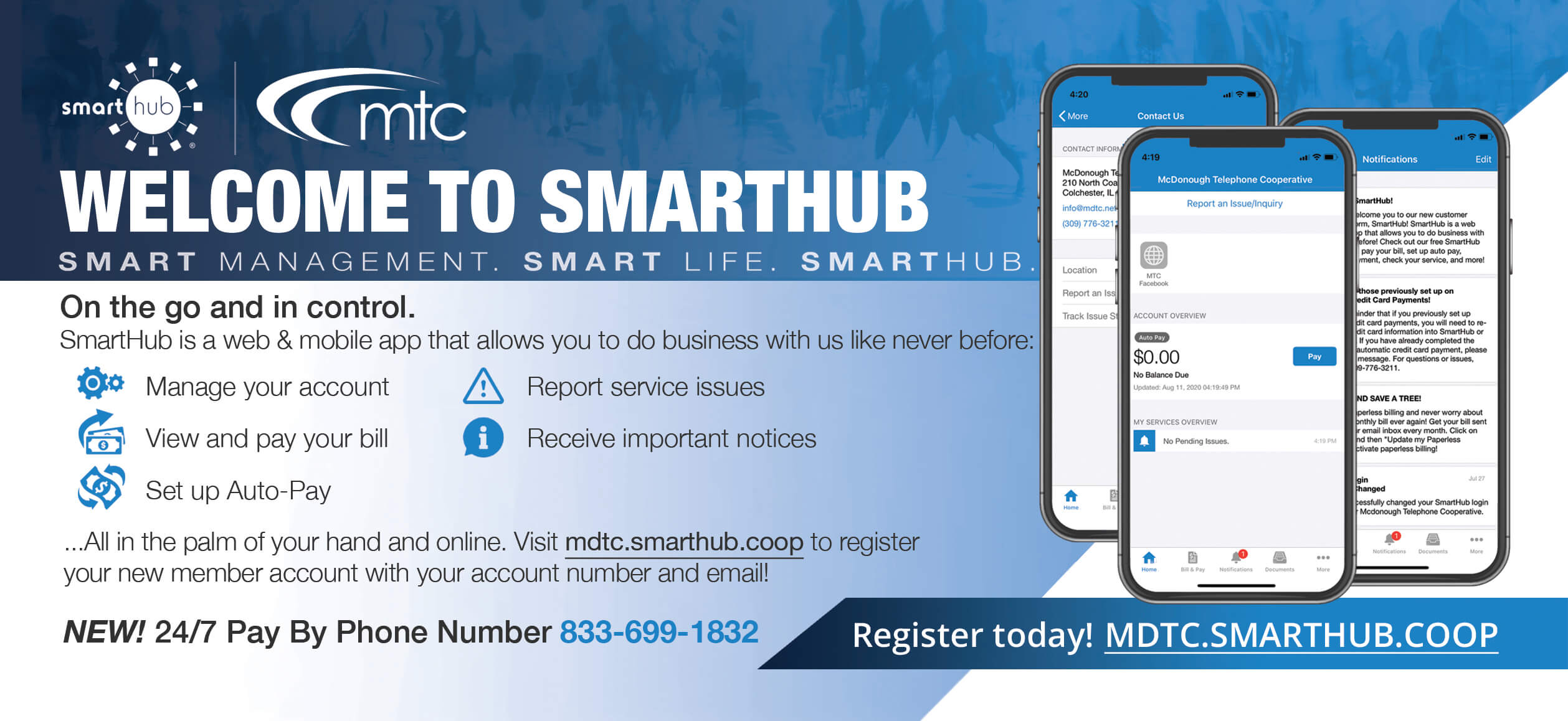 SmartHub has many features that make managing your account as easy as possible. Whether through the web, or a smartphone or tablet, you'll be able to pay your bill, contact customer service, and get the latest MTC news.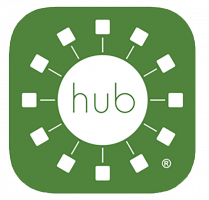 Smart Mangement. Smart Life. SmartHub.
As soon as you log in, you'll be able to view your billing history and make a payment with just a few clicks. You'll also be able to see your current bill, along with bills from the previous month, if you want to compare costs.
How can I access SmartHub?
SmartHub is available as a free app on the Google Play and Apple App Store. You can download the app on your smartphone, tablet, or other smart device to easily access your account.
You can also visit our website, mdtc.smarthub.coop, to access your account on a computer.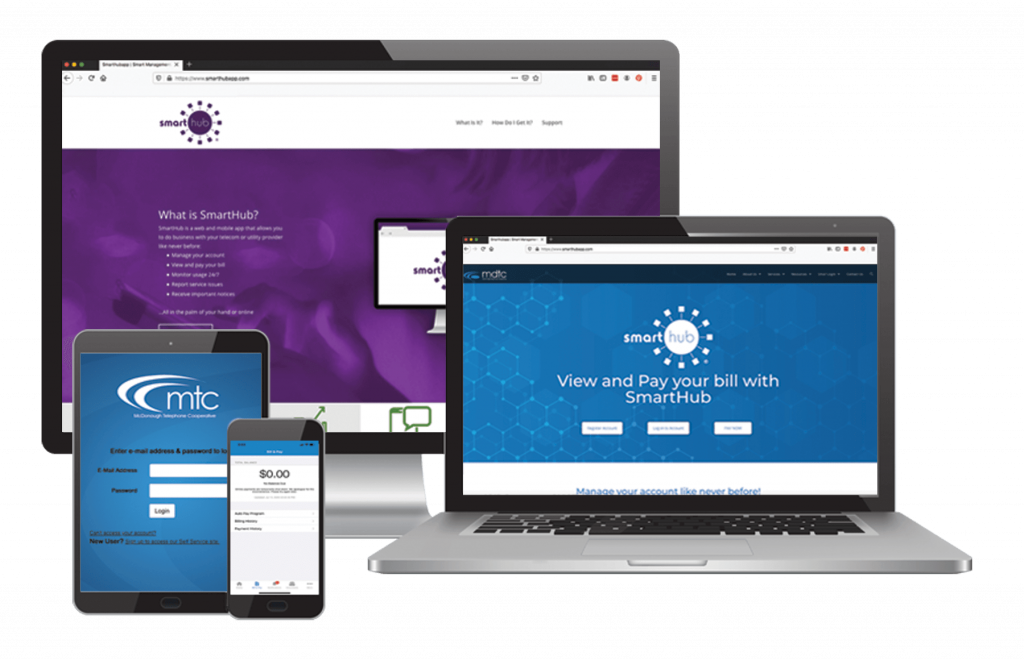 Need your account number? Give us a call! 309-776-3211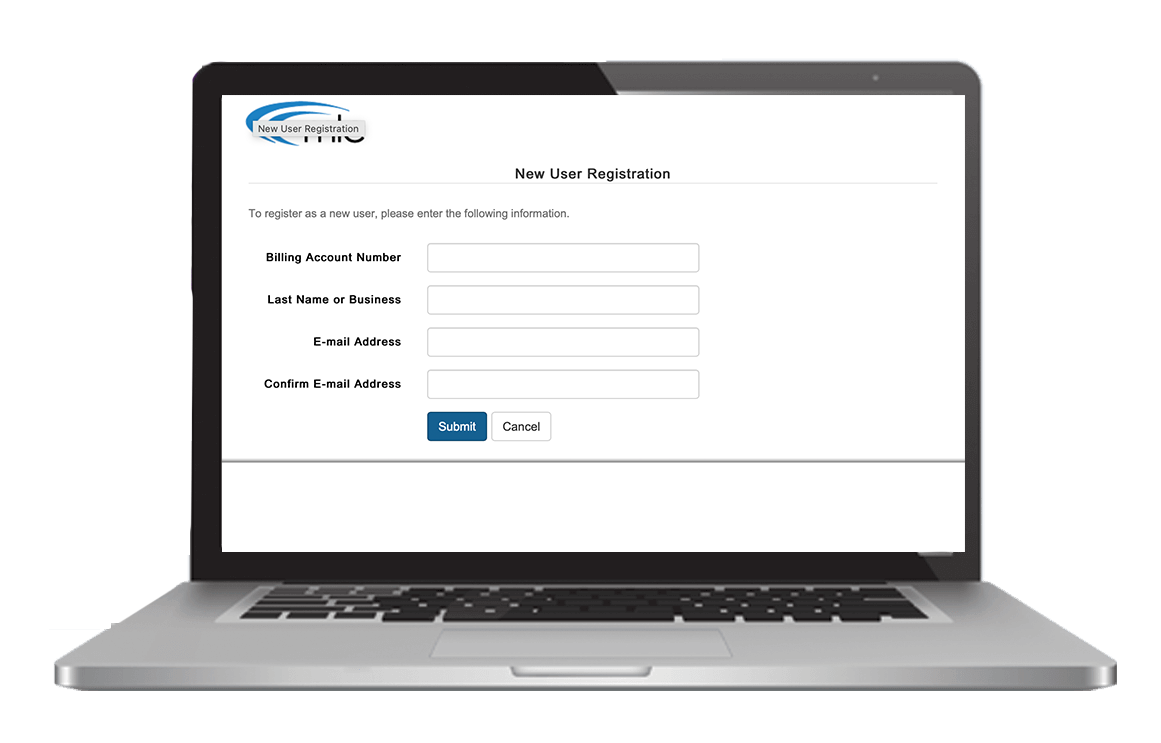 Like any online and app-based account management tool, SmartHub places the ability to control and access your account and information at any time. It's easy and convenient to look at past bills, make changes to your account, submit a trouble, change payment methods, etc.
Here are a few highlights:
Why should you use SmartHub? Because it saves you time!
Setting up your SmartHub account takes less than 5 minutes, and it allows you to keep up with everything happening at MTC. Get notified when your bill is available, see your balance, and view multiple bill statements  all within the app. Plus, you can see what other notifications apply to your service. All of your account information is now in one location that you can access at your convenience.
No more waiting for business hours, no more making phone calls. You can do just about everything through our SmartHub app whenever you need to, wherever you need to, even when you're at home in your pajamas!
Can I make a payment or sign up for Autopay?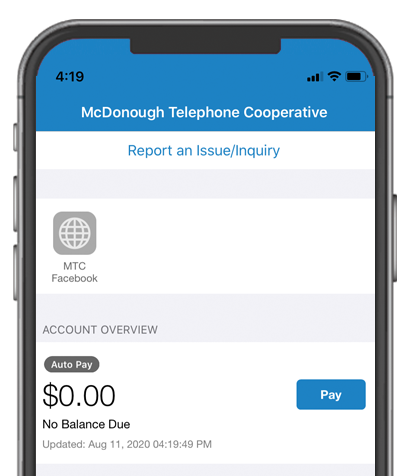 Making payments through SmartHub is fast and easy. The first time you make a payment either through the web or through your mobile device, you'll be able to securely store your payment information for future transactions. The next time you need to pay your bill, it will only take a few clicks.
Make sure to select the option to SAVE your information if you'd like to easily access that information the next time you go to pay your bill.
Not ready to set up autopay? No worries! SmartHub also allows you to manually set a payment date through the app each month.
You'll be able to see important notices with SmartHub. When registering, you'll be able to select how you want to be notified about your bill, including email, app alerts, and text messaging.
Creating an account allows MTC to keep you updated on possible service outages, updates, new products or packages coming available, and more! Easily get notifications through the SmartHub app or email.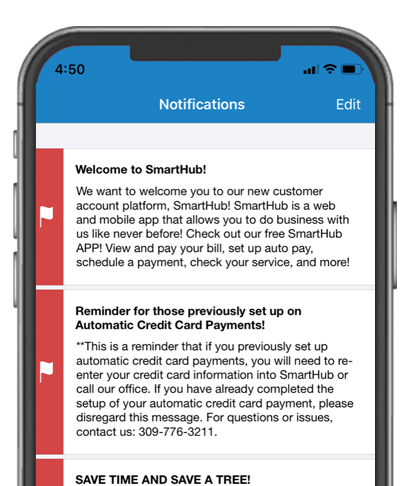 Reporting a Service Trouble
Reporting a service issue is a snap with the SmartHub mobile app. There's no need to call the office, just let us know about the issue with a few clicks. You can also contact us for customer service requests or with any questions you may have.
When in the SmartHub app, go to the "More" option at the bottom of the app, and then select "Contact Us." From there, you can see our main office location, report an issue/inquiry, and track issue status. To submit a new trouble ticket, tap "Report and Issue/Inquiry," and then tap "Communications Issue" from the next screen.
Fill out the information with as much detail as possible, and then track the status from the main "Contact Us" screen.
Want to talk to a repair tech right away? Just call our 24/7 repair line: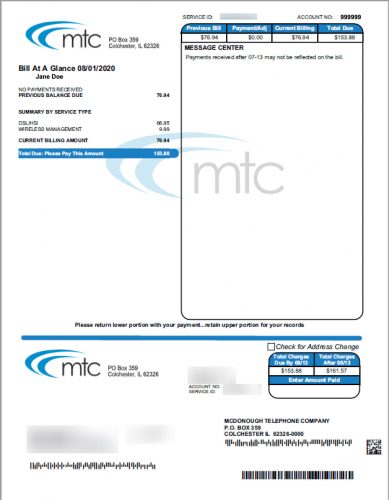 Understanding Your First Bill
When you get your first bill, you might be wondering where to find the important information. Don't worry! Our bill breakdown has you covered.
 Just a reminder, your first bill will be higher than a "normal" billing. This first bill includes our one-time installation fee, any other one-time charges (like a Fire Stick or other device), and any pro-rated charges to catch you up in our billing cycle.
A bill charge breakdown is available on page two of the bill. Don't forget that you can sign up for paperless billing and get your bill emailed to you every month! Never lose a statement again, and easily look through past statements with SmartHub.
Here's a PDF that explains the layout of your MTC bill's information.
We hope you enjoy using our SmartHub app to manage your customer account.
For more information, visit our SmartHub page that's loaded with tips and tutorials on how to take advantage of your SmartHub account!